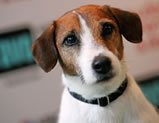 I will come and meet your dog before our first walk so that your pet can become familiar with me and have a more enjoyable time during its walk.
If your dog is an older dog then I shall ensure that they get a gentle walk in a quiet location and are walked with similar dogs. If your dog is younger and more active then it will be given a good run on an extendable lead.
Dogs are assessed for sociability.
Your dog will be walked in a small group or alone if preferred at an additional charge.
Walks will take place in a nearby park, heath or common and locations will be alternated to ensure variety for your pet.
Your pet will have a fun walk and receive lots of attention, cuddles and petting.
Prices from £10.00
Please call or e-mail me to discuss your requirements on 07949 722390, 0208 391 0015 (evenings) or info@keithspetcare.co.uk