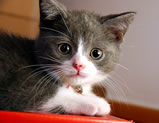 Do you worry about taking your pet out of its everyday environment for the duration of your holiday? I can visit your pet, feed, clean litter trays, exercise them and of course make a fuss of them.
Playtime is essential to some pets and will make their time away from you less stressful. They will feel secure in their own home whilst receiving the care and attention they deserve until your return.
All animals catered for including reptiles, birds, rabbits and fish.
Personal experience with Koi Carp and outdoor ponds.
Holiday Horse Care.
Prices from £8.00
Please call or e-mail me to discuss your requirements on 07949 722390, 0208 391 0015 (evenings) or info@keithspetcare.co.uk